Professor Robert Goldstone, Personal Information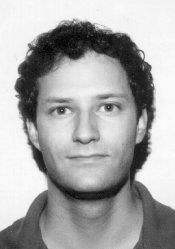 I've been told that I don't look like this anymore.
This was taken back in '91, and I've been prematurely aged by my life as a professor.

Visit my Percepts and Concepts Laboratory
or find out more about me, and the rest of the lab, on our lab's People Page
Pastimes
Family
[The "new" baby described below is almost retired now, so apparently I'm not updating this as obsessively as I might.]
My wife, Katy Boerner, is a professor in the school of Library and Information Sciences at Indiana Unviersity, studying artificial intelligence, virtual reality, and the visualization of large data sets.
Our "old" baby, Melanie Borner Goldstone, is, in my professional opinion as a cognitive psychologist, cute as a button. She also has one of the more extensively chronicled early childhoods:
There's also a new baby, Eleanor Borner Goldstone. She's just as cute as Melanie, just smaller.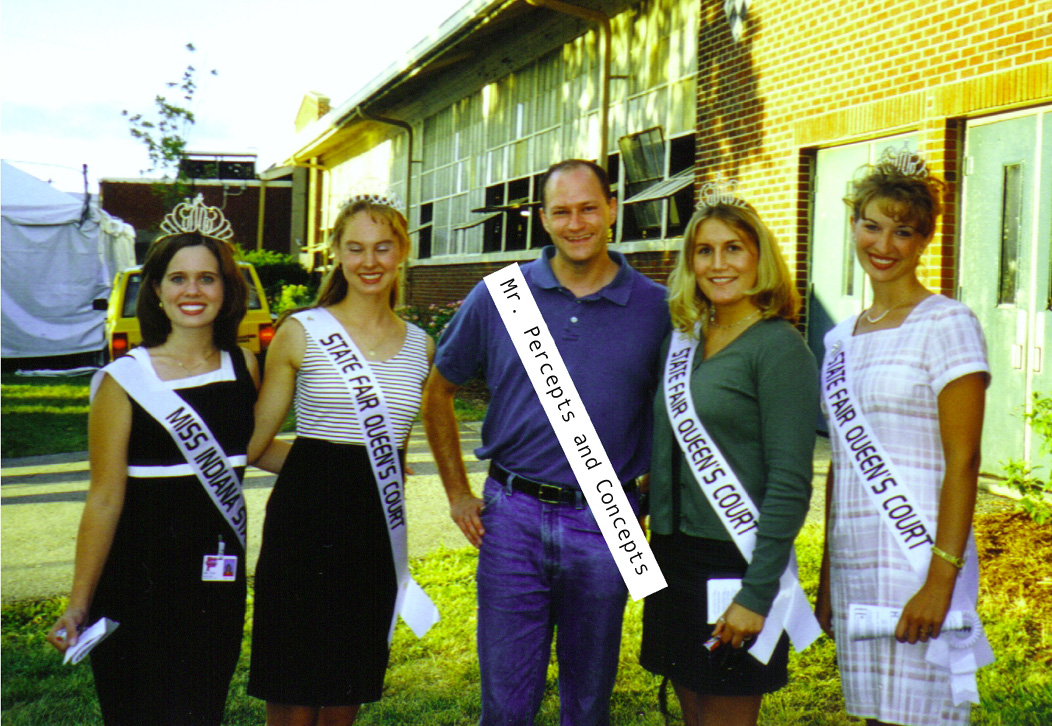 Indiana State Fair, 1999, one of my proudest moment. I'm the one in the middle.
How to Reach Me:
Address:
 Dr. Rob Goldstone
 Psychology
 Indiana University
 Bloomington, IN. 47405
Office: 812-855-4853
 Home: 812-333-0152
 Fax: 812-855-4691
 email: rgoldsto@indiana.edu